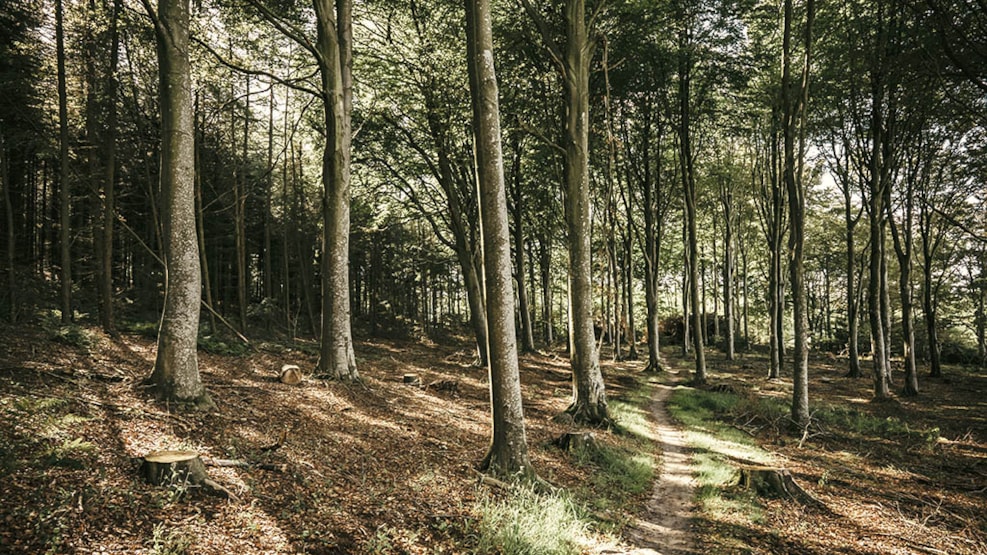 Legind Bjerge scenic hike - 2,8 km
Legind Bjerge, or Legind Hills, is one of the most beautiful areas on the island of Mors, located right in the Nykøbing city's backyard.
You start hiking through the curvy landscape of Blåbærdalen (Dan. Blueberry Valley) that was formed during the last ice age. Then, the trail follows through the moor plantations, which is a great area for mushroom picking throughout Autumn. The highlight of the hiking tour is the wonderful view of Sallingsund bridge, the Salling-area and Fur island – a view you never get tired of.
Even though most of the hike consists of a marked trail, it is still recommended to wear hiking shoes or boots with a good grip.
Practical information
P: Legindvej (56.762481, 8.828960)
L: 3 km
Marking: Yellow
Facilities: Toilet, tables, benches